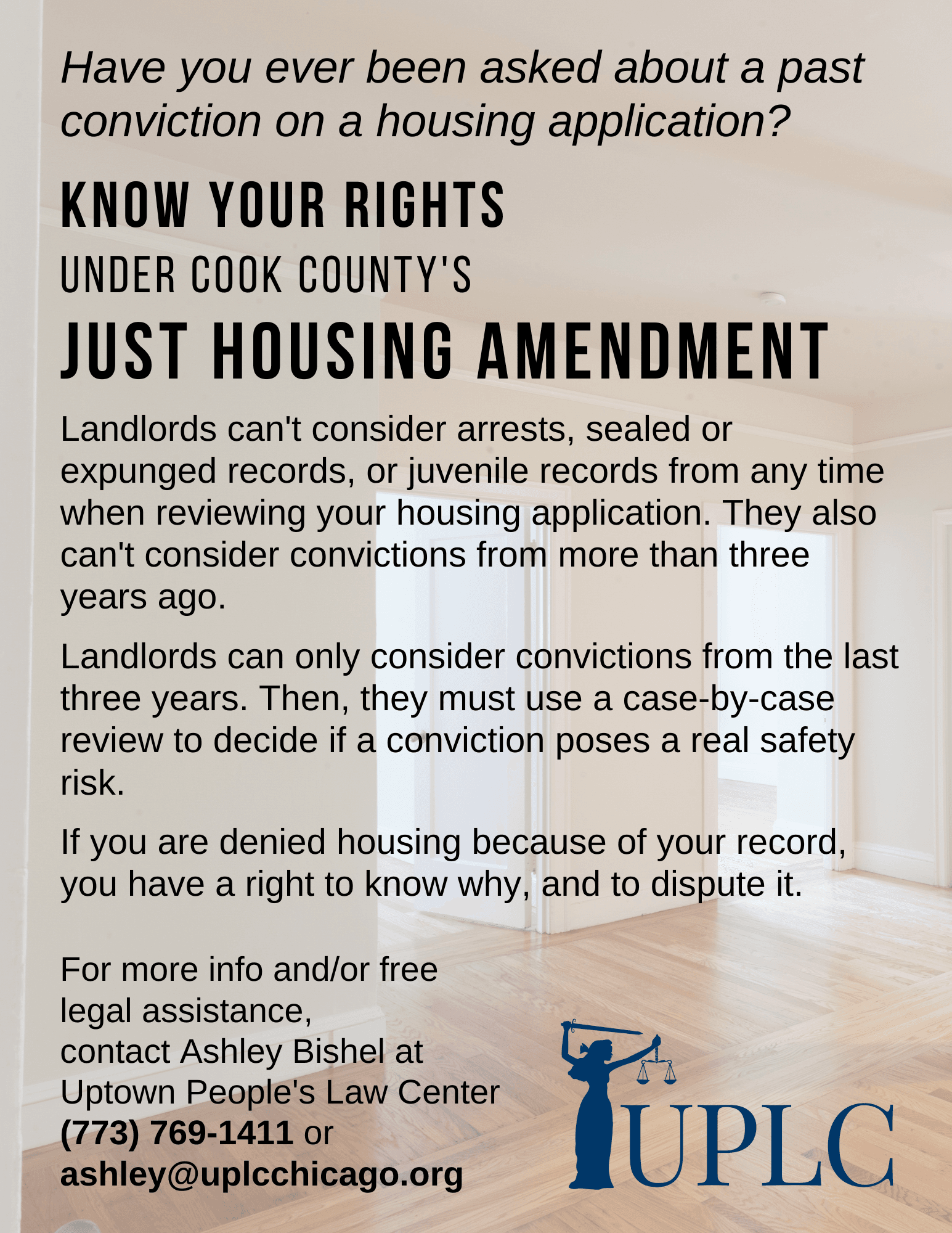 Have you ever been asked about a past conviction on a housing application? You have rights under Cook County's Just Housing Amendment. Housing providers cannot consider arrests, sealed or expunged records, or juvenile records in reviewing your housing application.
Under the Just Housing Amendment, providers can only consider a conviction from the last three years using a case-by-case review to decide if it poses a real safety risk. If a provider denies you housing, you have a right to know why a past conviction posed a safety risk and how to dispute the decision. 
If you believe your rights have been violated or would like more information, contact our staff attorney Ashley Bishel or call UPLC at (773) 769-1411.
For more information, click here.